After Three Years, the I-91 Northbound Exit 28 to Route 5/15 Southbound is reopen to traffic in Hartford beginning on Friday, September 9, 2022. Below are some photos from the night work.

See Fox 61 coverage here.
Read the CTDOT Press Release.
Click for NBC CT coverage of the Exit 28 reopening.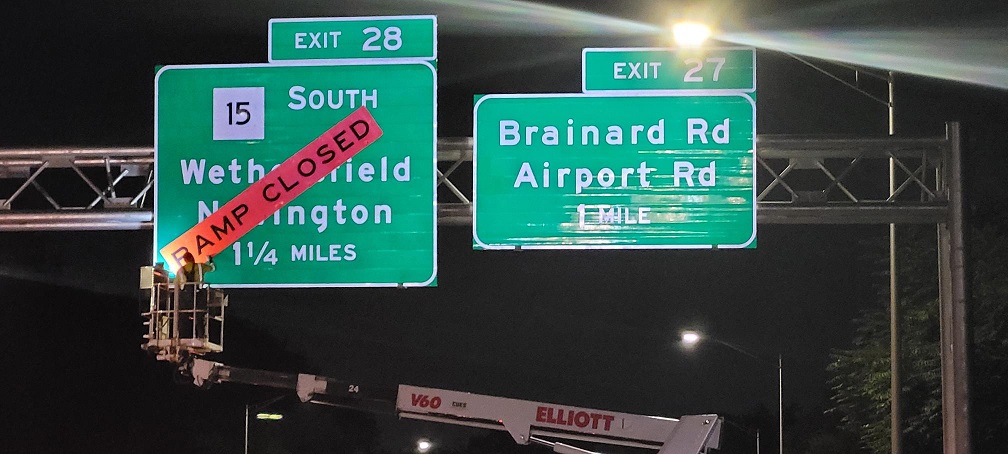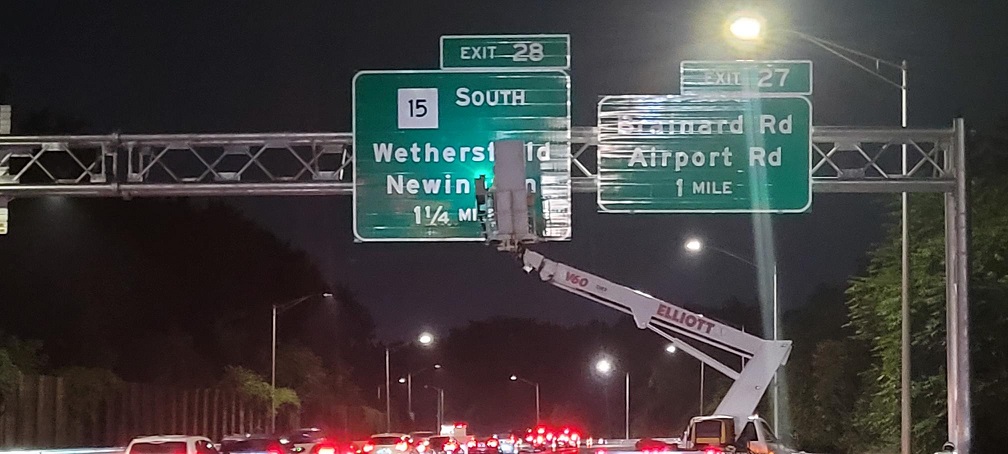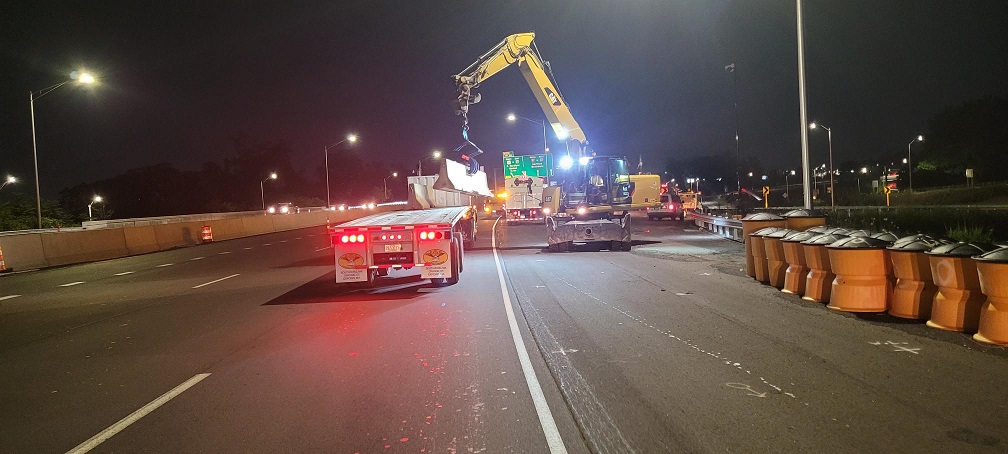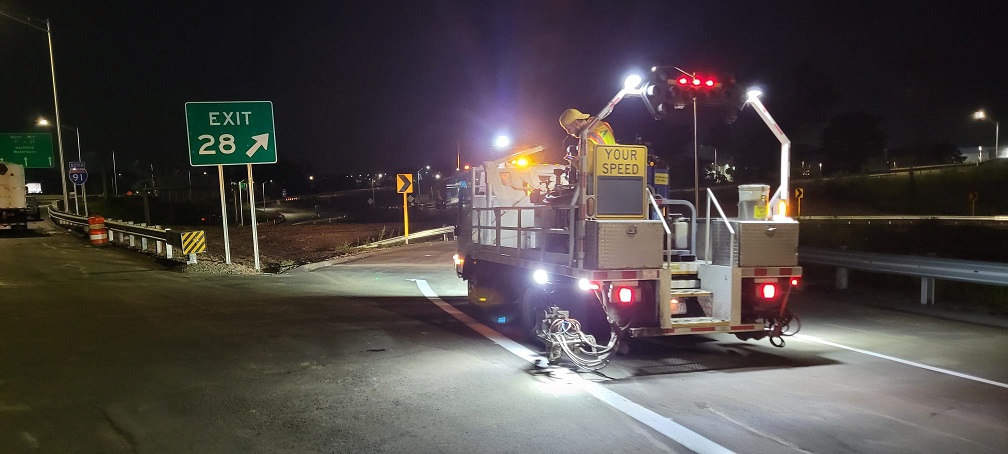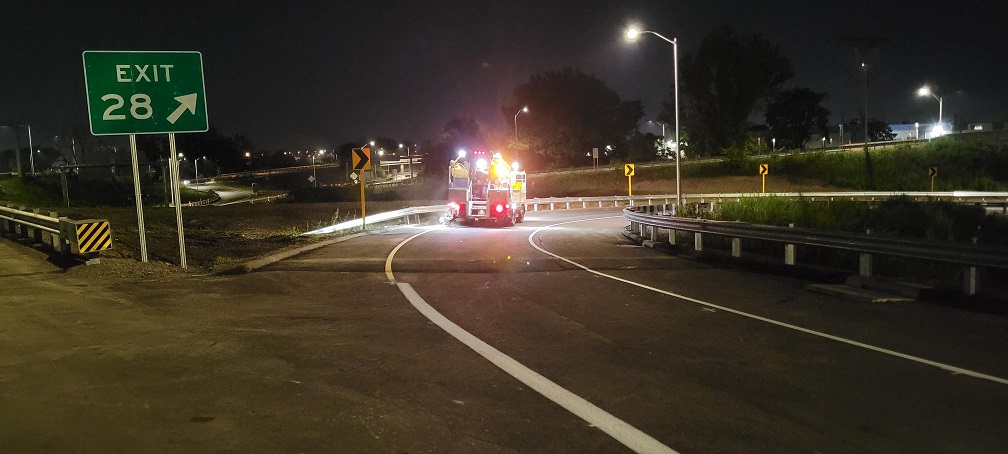 The I-91 NB ramp to Route 5/15 SB has been temporarily closed since June 3, 2019, with a detour route in place, to facilitate the lowering of Routes 5/15 SB under I-91, a major stage of construction activity, as part of the Project.
The ramp reopening will reduce the travel time commuters have been experiencing following the detour.